* Product image may differ from original
Highlights
high dissolving power
high volatility
germicidal effect
Properties
Physical form at room temperature :
liquid
Scope :
chemical-technical
Hazardous material labeling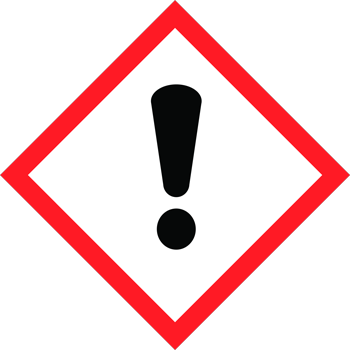 For chemical-technical applications. Application The special, high-purity alcohol mixture,...
more
Product information "Compressed alcohol ISO (4 kg)"
CAS-Nummer: 64-17-5, 200-661-7

For chemical-technical applications.

Application

The special, high-purity alcohol mixture, without residual water content, is primarily used as a solvent and cleaning agent in the chemical industry. Especially in the field of offset printing and in the printing ink sector or as an additive in antifreeze agents in the automotive sector. Due to its high solvency and high volatility, it is also used as a solvent for coatings in metal casting, among other applications. In addition, its germicidal effect is undisputed when used against viruses and bacteria.

Precautions

Wash hands and other exposed body parts with mild soap and water before eating, drinking or smoking and when leaving the workplace. Provide process area with good ventilation to prevent formation of vapors. Do not expose to open flames. Do not smoke. Use only non-sparking tools. Avoid inhalation of dust/fume/gas/mist/vapor/aerosol. Use only outdoors or in well-ventilated areas. Wash hands, forearms and face thoroughly after use.

Hazard statements

H225 - Highly flammable liquid and vapor.
H319 - Causes severe eye irritation.
H336 - May cause drowsiness and dizziness.

Safety Information

P210 - Keep away from heat, hot surfaces, sparks, open flames and other ignition sources. Do not smoke.
P261 - Avoid breathing dust/fume/gas/mist/vapor/aerosol.
P280 - Wear protective gloves/protective clothing/eye protection/face protection.
P312 - If you feel unwell, call a POISON CENTER or doctor.
P337+P313 - If eye irritation persists: seek medical advice/attention.

Further information

Alcohols are always used in offset printing. Nevertheless, the use of pure isopropanol or isopropyl alcohol is controversial because it does not fully correspond to the approach of CO2-neutral printing due to the origin of the alcohol (petroleum-based). In this respect, a reduced use of isopropyl alcohol is desirable. With printing alcohol from chemiekontor.de, the amount of IPA used is reduced by 40 percent compared to conventional processes. Without having to adjust processes in use.

Storage

Store only in the original container in a cool, well-ventilated place. Keep container closed when not in use. Avoid direct sunlight.
Related links to "Compressed alcohol ISO (4 kg)"
Available downloads:
Read, write and discuss reviews...
more
Customer evaluation for "Compressed alcohol ISO (4 kg)"
Write an evaluation
Evaluations will be activated after verification.
Do you have questions about the product?
free of charge from the German landline network
over 100 years of experience - together with our partners
chemiekontor.de Best Price Promise
You have found the same product cheaper elsewhere or already have an offer?
Then talk to us. And we promise you that we will try everything to get your desired product for you at the best price.
© 2019 - 2023 chemiekontor.de GmbH
All prices are in Euro (€) excl. VAT and shipping costs.