* Product image may differ from original
Highlights
for technical purposes
colorless
almost odorless
Properties
Physical form at room temperature :
liquid
Scope :
chemical-technical
Hazardous material labeling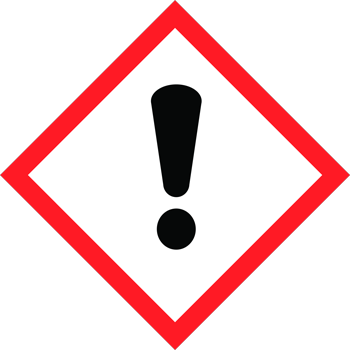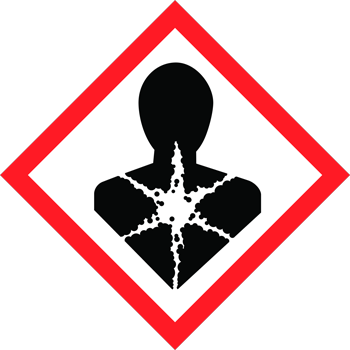 For chemical-technical applications. Application Mono-ethylene glycol, or ethane-1,2-diol, is...
more
Product information "Ethylene glycol (ethane-1,2-diol), technically at least 99.5 % (5,55 kg)"
CAS-Nummer: 107-21-1
Synonym: Ethan-1,2-diol, (Mono-)Ethylenglycol
For chemical-technical applications.

Application

Mono-ethylene glycol, or ethane-1,2-diol, is a water-clear, colorless and almost odorless, dihydric alcohol. In contrast to mono-propylene glycol, ethylene glycol is harmful to health even in small quantities and is therefore only suitable for use as a technical coolant or as a technical antifreeze. However, it is particularly well suited for this purpose because, in addition to being absolutely frost-proof even at the lowest temperatures, it is also highly compatible with materials. In particular, the use of a wide variety of metal alloys with mono-ethylene glycol - in contrast to other substances - can be regarded as uncritical.

In addition to this main application, ethylene glycol is used as a technical solvent and serves in large-scale chemical applications as a base for the production of polyester fibers. By far the largest quantity, more than 45% of annual production, is processed into plastic in China. Due to the thermal conductivity of Etylene glycol , it is suitable as a heat transfer medium and is generally used as a mixture in the desired concentration. Unlike mono-ethylene glycol, 1,2-mono-propylene glycol is non-toxic and can therefore be used in refrigeration systems used in food applications.

Precautions

Wash hands and other exposed body parts with mild soap and water before eating, drinking or smoking and when leaving the work area. Provide process area with good ventilation to prevent formation of vapors.

Hazard statements

H302 - Harmful if swallowed.
H373 - May cause damage to organs (kidneys) through prolonged or repeated exposure (if swallowed).

Safety advice

P264 - Wash hands thoroughly after use.
P270 - Do not eat, drink or smoke when using.
P301+P312 - IF INSPECTED: If you feel unwell, call a poison control center or doctor.
P330 - Rinse out mouth.

Further Information

Ethylene glycol is an important process chemical in chemical production. The name glycol comes from the Greek word for sweet glykys. And even though mono-propylene glycol and ethylene glycol are very similar in appearance and taste, ethylene glycol is far more toxic if ingested. Poisoning is similar to methanol poisoning and can be accompanied by severe health damage or even be fatal.

Storage

Store only in the original container in a cool, well-ventilated area. Keep container closed when not in use. Avoid direct exposure to sunlight.
Related links to "Ethylene glycol (ethane-1,2-diol), technically at least 99.5 % (5,55 kg)"
Available downloads:
Read, write and discuss reviews...
more
Customer evaluation for "Ethylene glycol (ethane-1,2-diol), technically at least 99.5 % (5,55 kg)"
Write an evaluation
Evaluations will be activated after verification.
Do you have questions about the product?
free of charge from the German landline network
over 100 years of experience - together with our partners
chemiekontor.de Best Price Promise
You have found the same product cheaper elsewhere or already have an offer?
Then talk to us. And we promise you that we will try everything to get your desired product for you at the best price.
© 2019 - 2023 chemiekontor.de GmbH
All prices are in Euro (€) excl. VAT and shipping costs.