* Product image may differ from original
Highlights
long lasting illumination
bright light
suitable for indoor and outdoor use
Properties
Physical form at room temperature :
liquid
Scope :
chemical-technical
Hazardous material labeling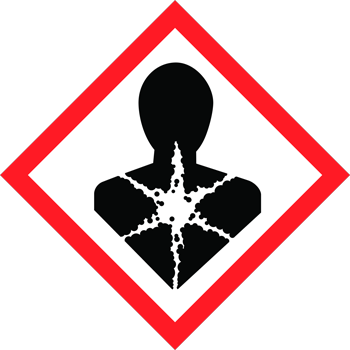 For use in lamps and torches for indoors and outdoors. Application The high-purity,...
more
Product information "Lamp oil (5 liter)"
For use in lamps and torches for indoors and outdoors.

Application

The high-purity, paraffinic lamp oil not only provides particularly bright and long-lasting illumination for oil candles, oil lamps and torches indoors and outdoors but is also soot-free combustion compared to naphthenic products. The de-aromatization of this hydrocarbon during the manufacturing process allows it to burn almost odorless, so it can be used indoors without any problem. Furthermore, the lamp oil from chemiekontor.de can be used in camping stoves based on petroleum and as a lighting aid for charcoal or wood briquettes and as a fireplace lighter. It is the ideal companion for camping, trekking, leisure and indispensable in professional catering.

Precautions

Wash hands and other exposed body parts with mild soap and water before eating, drinking or smoking and when leaving the workplace. Provide process area with good ventilation to prevent formation of vapors. Do not expose to open flames. Do not smoke. Use only non-sparking tools. Avoid inhalation of dust/fume/gas/mist/vapor/aerosol. Use only outdoors or in well-ventilated areas. Wash hands, forearms and face thoroughly after use.

Hazard statements
H304 - May be fatal if swallowed and enters airways.
Safety advice
P301+P310 - IF INSPECTED: Immediately call a physician, POISON CENTER.

Further information

Before high purity paraffinic lamp oils became widely used, as fractionation and purification of petroleum derivatives improved, mainly biogenic fuels were used. For centuries, various vegetable oils, such as sesame or cotton oil, were used. For a long time, animal oils and fats, such as oil of tran, were also used as a source of light and heat. It was only with petroleum from Standard Oil, the empire of John D. Rockefeller, that pure petroleum derivatives were used as lamp oil on a large scale for the first time.

Storage

Store only in the original container in a cool, well-ventilated area. Keep container closed when not in use. Avoid direct sunlight.
Related links to "Lamp oil (5 liter)"
Available downloads:
Read, write and discuss reviews...
more
Customer evaluation for "Lamp oil (5 liter)"
Write an evaluation
Evaluations will be activated after verification.
Do you have questions about the product?
free of charge from the German landline network
over 100 years of experience - together with our partners
chemiekontor.de Best Price Promise
You have found the same product cheaper elsewhere or already have an offer?
Then talk to us. And we promise you that we will try everything to get your desired product for you at the best price.
© 2019 - 2023 chemiekontor.de GmbH
All prices are in Euro (€) excl. VAT and shipping costs.