* Product image may differ from original
Highlights
colorless
arbitrarily miscible
Use as solvent
Properties
Physical form at room temperature :
liquid
Scope :
chemical-technical
Hazardous material labeling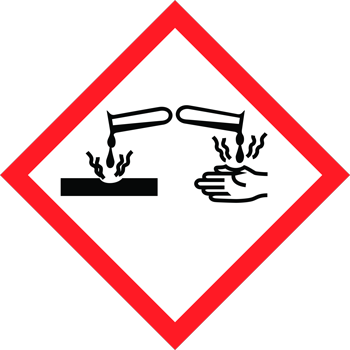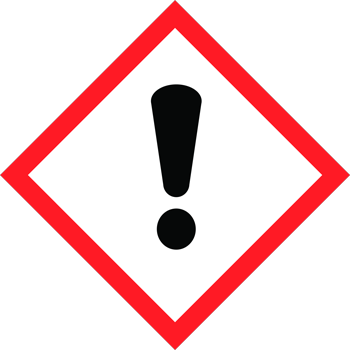 For chemical-technical applications. Application n-Butanol, also called 1-Butanol or...
more
Product information "n-butanol (1-butanol, butyl alcohol)"
CAS-Nummer: 71-36-3
Synonym: 1-Butanol, Butylalkohol, Butan-1-ol
For chemical-technical applications.

Application

n-Butanol, also called 1-Butanol or Butan-1-ol, is a so called Alkanol. n-Butanol is a colorless liquid with typical odor, which is usually classified as tart and wine-like or, as banana aroma. Unlike other solvents, it is freely miscible with the many products in this category. This also applies to water-n-butanol mixtures up to 20% by weight.

n-Butanol is usually used as a solvent in the production of varnishes and paints. In this process, it prevents uneven drying of paints, especially in humid environments. In addition, n-butanol is used as a base for the production of various ethers and esters, such as butyl acetate and glycol butyl ethers and esters, as well as phthalates and acrylates. These are also typically used as solvents or plasticizers. In addition, n-butanol serves as a solvent for dyes, as a textile auxiliary, and is often an additive for polishes and cleaning agents and also component in some fuels.

Precautions

Wash hands and other exposed body parts with mild soap and water before eating, drinking or smoking and when leaving the workplace. Provide process area with good ventilation to prevent formation of vapors.

Hazard statements

H226 - H302 - H315 - H318 - H335 - H336 - Flammable liquid and vapor. Harmful if swallowed. Causes skin irritation.Causes serious eye damage. May cause respiratory irritation. May cause drowsiness and dizziness.

Safety advice

P210 - Keep away from heat, hot surfaces, sparks, open flames and other ignition sources. Do not smoke.
P261 - Avoid breathing mist, vapour, aerosol.P280 - Wear protective clothing, eye protection, face protection.
P303+P361+P353 - IF IN CONTACT WITH SKIN (or hair): Remove all contaminated clothing immediately. Wash skin with water .
P305+P351+P338 - IF IN EYES: Rinse cautiously with water for several minutes. Remove any contact lenses if possible. Continue to rinse.
P310 - Call doctor, POISON CENTER immediately.

Further information

In the 1960s, n-butanol was the main ingredient in a well-known dental preparation used to stop bleeding during tooth extractions. Due to the lack of scientific studies and some risk in treating patients holistically, the product was withdrawn from the market in Europe in the early 1980s. However, it is still available in the U.S. as Revici Injection and Revici-e .

Storage

Store only in the original container in a cool, well-ventilated area. Keep container closed when not in use. Avoid direct sunlight.
Related links to "n-butanol (1-butanol, butyl alcohol)"
Available downloads:
Read, write and discuss reviews...
more
Customer evaluation for "n-butanol (1-butanol, butyl alcohol)"
Write an evaluation
Evaluations will be activated after verification.
Do you have questions about the product?
free of charge from the German landline network
over 100 years of experience - together with our partners
chemiekontor.de Best Price Promise
You have found the same product cheaper elsewhere or already have an offer?
Then talk to us. And we promise you that we will try everything to get your desired product for you at the best price.
© 2019 - 2023 chemiekontor.de GmbH
All prices are in Euro (€) excl. VAT and shipping costs.